When nuclear energy and nuclear weaponry was first being explored, the implications of heavy metal and radiation exposure were not very well understood. Regardless, the US Department of Energy (DOE) employed thousands of workers across the United States, including workers in Washington State, to work with these materials without the precautions that are in place today. As a result, many of these workers have either contracted a chronic illness or have died because of their occupational exposure to hazardous materials.
As a way to compensate workers and their families for occupational illnesses and death as a result of DOE employment, Congress passed RECA (Radiation Exposure Compensation Act) and expanded its benefits through EEOCIPA (Energy Employees Occupational Illness Compensation Program). Those who are provided for under these acts include those DEO workers, contractors, subcontractors, and many more who have received a diagnosis of known radiologic cancers or chronic respiratory illnesses, as well as their family members (if deceased.) There are many benefits as an EEOICPA or RECA beneficiary, including free home health care in Washington, provided by our company, United Energy Workers Healthcare.
EEOCIPA and RECA Eligibility
Those who qualify for EEOICPA and RECA benefits must meet two basic requirements:
Must have worked directly or indirectly for the DOE and was exposed to dangerous chemicals and heavy metals

Must have been diagnosed with an approved illness
Those who have already received a card from the EEOICPA and RECA program immediately qualify for our benefits and with a simple phone call can start receiving free healthcare. Those who think they may meet the previously mentioned qualifications but are not entirely sure may still call us, and we can help you decide if you are eligible for either of these programs and our services. Those who meet one or neither of these requirements will not be able to receive free home health care as a benefit and are encouraged to seek medical help from their primary health providers.
Our Services
We offer assistance in anything from medical attention to light housework. We have registered and trained caretakers and nurses that will work with you or your family to make your life comfortable or to simply help you with everyday tasks. Our care providers are friendly and helpful and are there to help you ease the pain of your illness.
Getting Your Free EEOICPA and RECA Benefits Today
If you, a family member, or a deceased loved one meets any of the previously mentioned criteria, you may be eligible for compensation and our free home healthcare services. Anyone can call to enquire about more information. Our services are completely free, meaning there is no need to set up compensation plans through Medicare or another primary insurance provider to receive our services. As long as you are covered as a beneficiary of EEOICPA or RECA, you can start taking advantage of our services today. 307-840-1414
Listen to our clients as they share their experiences in working with United Energy Workers Healthcare and Four Corners Health Care.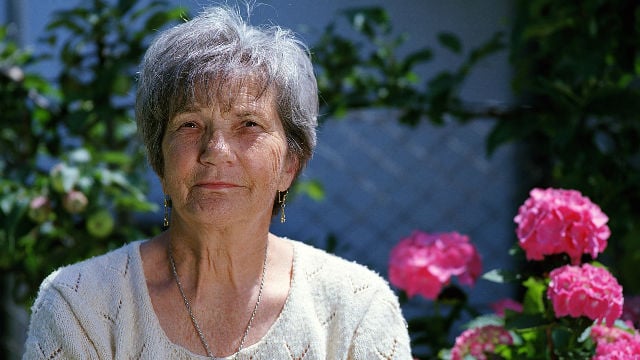 Real stories from real people.
"Who would have ever thought you could stay at home and be a care giver and still get money."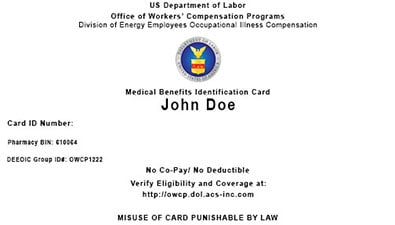 If you already have this card, then you are already approved to receive no-cost medical benefits! Call us to get started today.
In order to be eligible for EEOICPA/RECA benefits, an individual must have been employed at a covered Department of Energy facility, an approved atomic weapons facility, or at a permitted beryllium vendor. An individual must also have one of the covered conditions as a result of exposure to radiation, beryllium, or silica while employed at an accepted facility. In addition, uranium miners, millers, and ore transporters are eligible for benefits if they develop an illness as a result of exposure to toxic substances (such as radiation, chemicals, solvents, acids, and metals) and worked at a facility covered under RECA. Eligibility requirements vary by location and condition.