United Energy Workers Healthcare is a home health care provider for eligible EEOICPA and RECA beneficiaries living in Virginia and across the states. The RECA, which stands for the Radiation Exposure Compensation Act, provides health benefits and lump sum payments to US Department of Energy workers while the EEOICPA, which stands for Energy Employees Occupational Illness Compensation Program Act, extends those benefits to these workers' surviving family members. Both were enacted by Congress in retrospect to placing DOE workers and their subcontractors in risky positions that may have caused terminal illnesses and different, debilitating types of cancer from high doses of radiation. United Energy Workers Healthcare was developed to provide free home health care to those who may have contracted a terminal illness or other specified occupational diseases. If you worked as a miner, refiner, contractor, subcontractor, factory workers, or any other position that under the DOE that exposed you to dangerous chemicals and metals, you may be eligible for Virginia EEOICPA and RECA benefits and our healthcare services.
Who Qualifies
If you are already a card carrying beneficiary of EEOICPA or RECA, you immediately qualify for our Virginia home health care. If you are not yet a beneficiary but have an occupational disease from your line of work and the company you work for was associated with the DOE, we can assist you to file the appropriate paperwork and apply for your benefits, which may also entail government compensation. If you do not know what qualifies as an occupational illness or if you are not sure if your company was subcontracted by the DOE, you may call us and we will figure out if you qualify for our services. Anyone who does not have an occupational illness from their work as a government energy employee will not qualify for the RECA or the EEOICPA, and adversely will not be able to receive our free home health care services.
What We Offer
We have many services we offer to our patients. EEOICPA and RECA beneficiaries qualify to receive any of the following services they would like:
Personal healthcare

Light housekeeping

Meal preparation

Everyday care (such as dressing, using the bathroom, helping with physical therapy, taking care of the home, and more)

Grief counseling (for patients and their family members)

Registered nurses

Medical and medication monitoring
We also often hire willing family members to become certified, paid caretakers for their family members. All of these services are entirely free of cost to you under the EEOICPA and RECA, meaning there is no need to work with your insurance provider or Medicare to provide you with assistance. Our compensation comes directly from the government on your behalf.
Getting Started with Your Benefits
Getting care with us very easy. Simply call this number (631-897-8007) and one of our representatives will be able to start the process with you. Feel free to ask any questions about your status. Family members, such as spouses or children, are also welcome to call on behalf of their relative to inquire about Virginia EEOICPA and RECA benefits. Don't wait to call. Getting free home health care has never been easier.
Listen to our clients as they share their experiences in working with United Energy Workers Healthcare and Four Corners Health Care.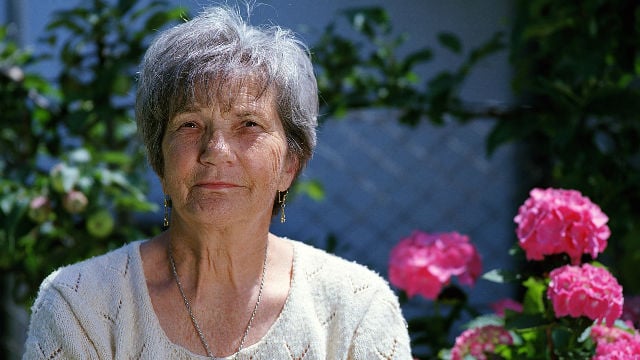 Real stories from real people.
"Who would have ever thought you could stay at home and be a care giver and still get money."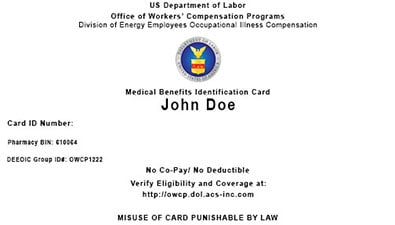 If you already have this card, then you are already approved to receive no-cost medical benefits! Call us to get started today.
In order to be eligible for EEOICPA/RECA benefits, an individual must have been employed at a covered Department of Energy facility, an approved atomic weapons facility, or at a permitted beryllium vendor. An individual must also have one of the covered conditions as a result of exposure to radiation, beryllium, or silica while employed at an accepted facility. In addition, uranium miners, millers, and ore transporters are eligible for benefits if they develop an illness as a result of exposure to toxic substances (such as radiation, chemicals, solvents, acids, and metals) and worked at a facility covered under RECA. Eligibility requirements vary by location and condition.