It is well-established that individuals who were exposed to radiation – either while on the job or in their neighborhoods – are at an elevated risk of developing certain health conditions, illnesses, and cancers. Treating these conditions can be costly: for this reason, The Energy Employees Occupational Illness Compensation Program Act (EEOICPA) and the Radiation Exposure Compensation Act (RECA) were developed. Individuals living in Missouri who qualify for either of these programs may be entitled to certain medical benefits at no cost to them.
United Energy Workers Healthcare has multiple office locations throughout the United States, including in Joplin, Missouri, to assist qualified beneficiaries in obtaining and enjoying these benefits.
The Basics of EEOICPA and RECA Benefits and Eligibility
In order to obtain benefits under EEOICPA, you must be a current or former employee of the Department of Energy (DoE) or the surviving spouse of such an employee, who was exposed to radiation while working at a DoE facility and who thereafter developed one of several radiation-related conditions. Similarly, RECA benefits are available to a certain class of individuals, including those who mined, milled, or transported uranium and those who lived near nuclear weapons test sites and who developed one of several conditions and cancers.
If qualified, individuals may be entitled to receive lump sum payments and/or guaranteed coverage of certain medical costs such as consultative costs, prescription drug costs, doctors' office visits, inpatient and outpatient hospitalization costs, ambulance costs, laboratory testing, and medical devices and equipment. Depending on the extent of your condition and your medical needs, benefits may also enable you to receive home health services (wherein a nurse or other caregiver either visits your home on a periodic basis or provides services to you around the clock) at no cost.
If the provider of these medical services is enrolled in the EEOICPA and/or RECA program, the services provided by the provider are at no cost to you, the beneficiary. Instead, the provider's bills for services rendered paid directly by the programs. You do not need to pay a copay, deductible, or other out-of-pocket expense to receive these services.
Let United Energy Workers Healthcare Help You
Understanding the eligibility criteria for EEOICPA and/or RECA-related benefits is not easy, nor is finding medical care providers and professionals who are enrolled in the programs and able to provide you with care and treatment for your illness(es) and condition(s) at no cost to you. United Energy Workers Healthcare can assist you on both fronts: Not only can we help determine if you qualify for benefits under the program but our nurses, caregivers, and other medical professionals are ready and able to provide these benefits to you without copays, deductibles, or other out-of-pocket expenses. If you live in Missouri and believe you may be entitled to benefits under EEOICPA or RECA, contact the Joplin, Missouri office of United Energy Workers Healthcare at:
1329 East 32 Street, Suite 2
Joplin, Missouri, 64804
You may also reach our office by telephone at (417) 782-7088.
Listen to our clients as they share their experiences in working with United Energy Workers Healthcare and Four Corners Health Care.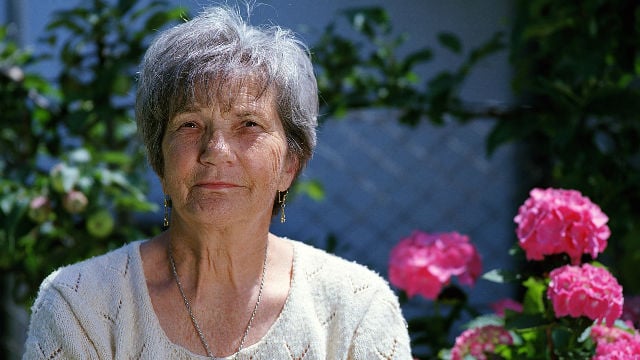 Real stories from real people.
"Who would have ever thought you could stay at home and be a care giver and still get money."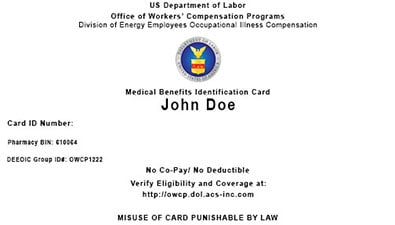 If you already have this card, then you are already approved to receive no-cost medical benefits! Call us to get started today.
In order to be eligible for EEOICPA/RECA benefits, an individual must have been employed at a covered Department of Energy facility, an approved atomic weapons facility, or at a permitted beryllium vendor. An individual must also have one of the covered conditions as a result of exposure to radiation, beryllium, or silica while employed at an accepted facility. In addition, uranium miners, millers, and ore transporters are eligible for benefits if they develop an illness as a result of exposure to toxic substances (such as radiation, chemicals, solvents, acids, and metals) and worked at a facility covered under RECA. Eligibility requirements vary by location and condition.