Those living in or near Paducah, Kentucky have access to home health services that are free to those who have been diagnosed with occupational illnesses. United Energy Workers Health is a company that provides health care to beneficiaries protected under Congress's two governmental programs: EEOICPA and RECA. These acts have made it possible for previous United States energy workers to receive compensation for terminal or chronic illnesses they contracted due to their line of work. Our office in Kentucky provides free home health services throughout the state for workers who qualify for benefits under these two congressional acts. The specific types of illnesses we assist are related to heavy metal toxicity and exposure as well as any other dangerous material that has caused cancer or chronic problems in the lungs. If you or a loved one is living in Kentucky and is afflicted with an occupational illness, you may be able to qualify for these free health services.
Filing an EEOICPA claim in Kentucky
The Energy Employees Occupational Illness Compensation Program Act (EEOICPA) has been created to assist workers and families of workers with compensation for illnesses caused by working conditions within the nuclear weapons industry beginning in 1941. Due to the harsh conditions, side effects and chemical exposure from those working in these circumstances, this act was designed. If you are a Kentucky resident, filing a claim is easy. The United Energy Workers Healthcare Department staff at our Kentucky office is kind, professional and ready to assist you in this process. All of your questions will be answered and we will happily guide you through the paperwork necessary to get your compensation. It can seem daunting but we will help you make this process simple.
EEOICPA and RECA benefits in Kentucky
Our office in Kentucky will help you receive the benefits you are entitled to. Determining your eligibility is the first step and our caring staff will sit down with you and go over your eligibility and all the necessary steps needed for your to receive your benefits and compensation. The EEOICPA is broken down into two parts. Part B of the EEOICPA states that all eligible employees or survivors will receive compensation up to $150,000 along with coverage of full medical expenses for accepted conditions. Radiation Exposure Compensation Act (RECA) is a federal program for uranium workers who developed diseases as a result of radiation exposure. If qualified, this act may also provide for a smaller lump-sum compensation of $50,000 to individuals and family members.
Part E if the EEOICPA provides eligible employees or survivors with compensation payments up to a maximum amount of $250,000 in addition to medical expenses for accepted conditions.
Take advantage of your
EEOICPA and RECA benefits
Due to the stress of the work environment experienced and the resulting diseases and painful medical conditions, the compensation is there for you. Contacting our Kentucky location for an appointment to determine your eligibility is your next step. We will make the process as simple as possible from that point on. We look forward to serving you. Contact us today.
Area Director: Nick Bame
2830 Lone Oak Rd, Suite 4
Paducah, KY 42003
270-709-3145
nick.bame@UEWHealth.com
Listen to our clients as they share their experiences in working with United Energy Workers Healthcare and Four Corners Health Care.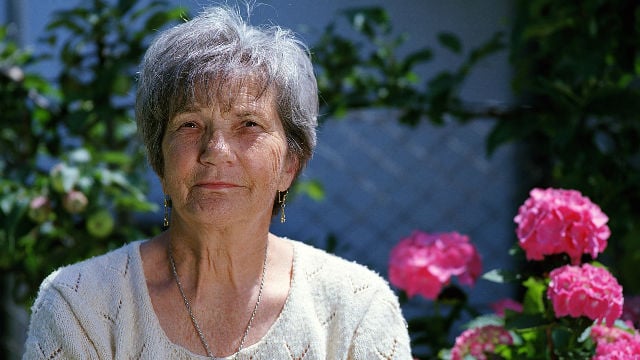 Real stories from real people.
"Who would have ever thought you could stay at home and be a care giver and still get money."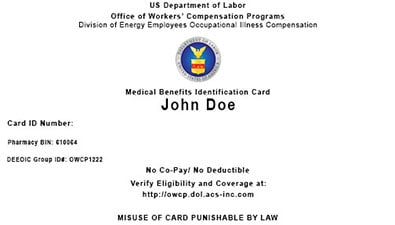 If you already have this card, then you are already approved to receive no-cost medical benefits! Call us to get started today.
In order to be eligible for EEOICPA/RECA benefits, an individual must have been employed at a covered Department of Energy facility, an approved atomic weapons facility, or at a permitted beryllium vendor. An individual must also have one of the covered conditions as a result of exposure to radiation, beryllium, or silica while employed at an accepted facility. In addition, uranium miners, millers, and ore transporters are eligible for benefits if they develop an illness as a result of exposure to toxic substances (such as radiation, chemicals, solvents, acids, and metals) and worked at a facility covered under RECA. Eligibility requirements vary by location and condition.