Alabama is home to one of the many free home health providers around the country. United Energy Workers Health provides free health care to those living in the state and who have been diagnosed with an occupational illness due to working in dangerous conditions for United States-created professions. We can provide these services for free under the two congressional acts known as EEOICPA and RECA. These government-sponsored programs make free home health care a possibility for terminal or chronic illnesses workers contracted while employed in by the government. Our Alabama office servers beneficiaries of these acts throughout the entire United States and Alabama specifically. We help Alabama residents who have been diagnosed by their doctors with the types of illnesses delineated under EEOICPA and RECA, generally which are related to heavy metals and other dangerous materials that have caused cancer or chronic lung problems. Get free healthcare for yourself or a loved one today who has been afflicted with an occupational disease in Alabama.
We make it easy to file a claim for EEOICPA and RECA benefits
The Energy Employees Occupational Illness Compensation Program (EEOICPA) began on July 31, 2001, to compensate employees who developed illness or disease after working within the nuclear weapons industry after 1941. Qualifying patients must have been diagnosed with cancer or other illnesses caused by chemicals or toxins from working at one of the covered DOE (Department of Energy) facilities. Eligible applicants must have been an employee and sustained a radiogenic cancer, chronic silicosis, beryllium sensitivity or chronic beryllium disease while performing duties at a covered DOE facility, atomic weapons employer, or a beryllium vendor during specified time periods. Understanding all your benefits is an important step to receiving your compensation.
Who is eligible in Alabama?
Not only those who were employed by a DOE facility or working within nuclear weapons are eligible, but so are their survivors. Anyone who is a survivor, as defined by the law, of a worker who died of cancer or chemically caused illness and worked at one of the covered DOE facilities, may also file a claim. Who is considered a survivor? You are a survivor if you are:
A spouse of a worker, married for at least one year

A child if there is no living spouse

A parent if there is no living spouse or child

A grandparent if there is no living spouse, child or parent

A grandchild if no surviving spouse, child, parent, or grandparent
We are happy to recommend professional advocates on behalf of yourself or a loved one when you are ready to file a claim. An advocate will be able to provide a free analysis of your claim, represent you in your claim and help you collect medical, employment, and other information required for your claim. Also, their fees are set by statute and will equate to only 2%-10% of your total tax-free settlement. This makes the process of filing and receiving your compensation in Alabama much easier.
Our Alabama staff is happy to help
Don't let the process of filing for EEOICPA and RECA benefits in Alabama overwhelm you. Our United Energy Workers Healthcare staff is looking forward to assisting with your claim. Providing superior no-cost home health services is also a benefit you will receive in Alabama. By meeting with us, we can discuss all the benefits that are yours to take advantage of. Contact us today to get started.
Area Director: Chris Russell, ESQ
(256) 735-4550
1635 3rd St
NE Cullman, AL 35055
chris.russell@UEWHealth.com
Listen to our clients as they share their experiences in working with United Energy Workers Healthcare and Four Corners Health Care.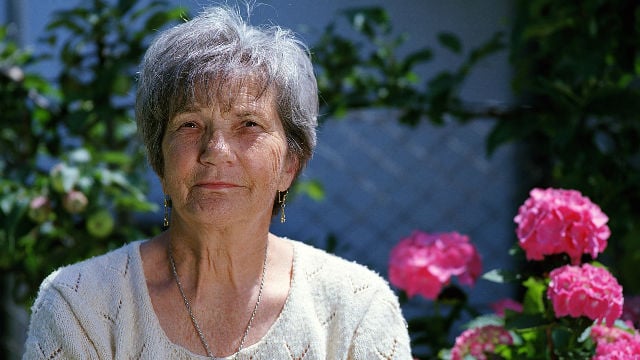 Real stories from real people.
"Who would have ever thought you could stay at home and be a care giver and still get money."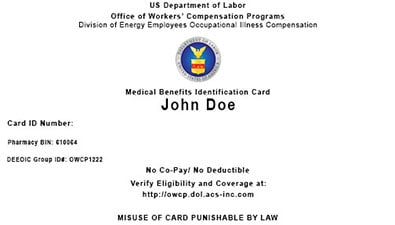 If you already have this card, then you are already approved to receive no-cost medical benefits! Call us to get started today.
In order to be eligible for EEOICPA/RECA benefits, an individual must have been employed at a covered Department of Energy facility, an approved atomic weapons facility, or at a permitted beryllium vendor. An individual must also have one of the covered conditions as a result of exposure to radiation, beryllium, or silica while employed at an accepted facility. In addition, uranium miners, millers, and ore transporters are eligible for benefits if they develop an illness as a result of exposure to toxic substances (such as radiation, chemicals, solvents, acids, and metals) and worked at a facility covered under RECA. Eligibility requirements vary by location and condition.